New Yummy Taco
17709 Union Tpke, Fresh Meadows, NY 11366
Order now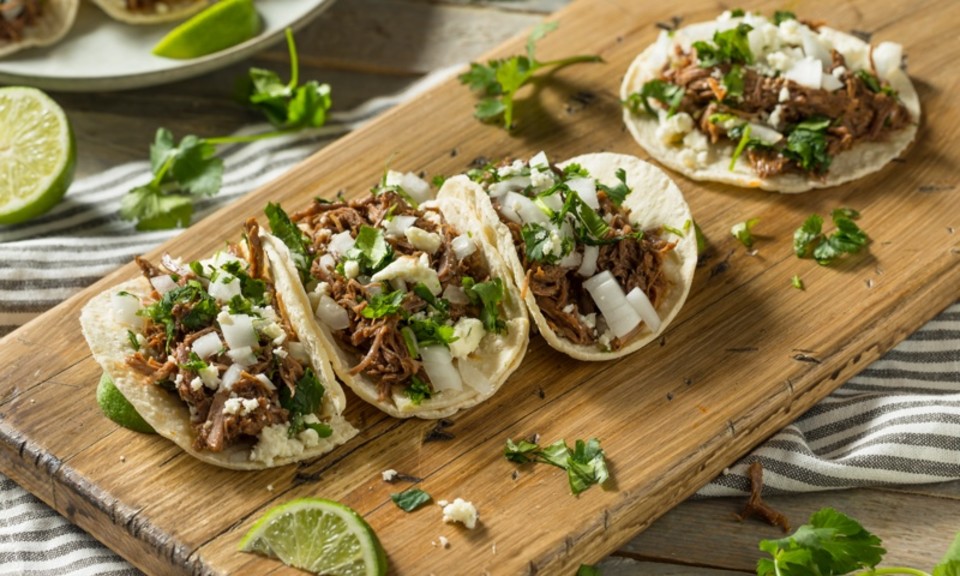 Adam
They only accept cash at the restaurant so if you intend to pay by card make sure you do so on Grub Hub itself; I like to sign and swipe in person and I had to get cash out to pay. Doesn't matter though, food is delicious and always worth it.
Natasia
The cheese fries were Amazing as well as the steak and chicken nachos! My boyfriend had the steak burrito and it was soo full we both shared it. Yummy Taco fits the name because the food is really good. Definitely would eat there again.
Anika
Great service! Food was delivered 15 minutes earlier than expected. I ordered Beef tacos in hard shell, Tex-Mex nachos with ground beef, and grilled chicken with rice and beans. Delish!
Alissen
Food was hot delicious every time I get food from yummy taco it's never a disappointment and the delivery came way earlier than estimated time of delivery!
Claire
The food and service were amazing! The employees were very polite and 10/10 rating from me! I would definitely refer my friends there and go back again!
Mercy
This has been my go-to takeout place for Mexican, and I'm happy they're finally on Seamless! No more having to make sure I have cash on me. Delivery got here way quicker than anticipated, and the food was great as usual.
Jerome
It was amazing. I always have the chicken quesadilla and I'm never disappointed, you'd think it is small but it really fills me up. But I'm a tiny girl so that's just a warning.
Shannon
This was the first time I've ordered from here and I will DEFINITELY do it again. The food was great, the delivery was 20 minutes EARLY and the prices are more than reasonable.
Allison
We love it so much we order it 4 times a week and then the other 3 days eat leftovers. 5 Stars, favorite spot for delicious, quick, "Mexican" style food.
Ashley
Great food, good delivery time. Might be better if eaten in the restaurant when it is really fresh, but overall delicious. Would definitely recommend.
About us
Dinner, Lunch Specials, Mexican
Today

Delivery: 11:00 AM - 11:00 PM

Takeout: 11:00 AM - 11:00 PM

Delivery

Monday:

11:00 AM - 10:30 PM

Tuesday:

11:00 AM - 10:30 PM

Wednesday:

11:00 AM - 10:30 PM

Thursday:

11:00 AM - 10:30 PM

Friday:

11:00 AM - 11:00 PM

Saturday:

11:00 AM - 11:00 PM

Sunday:

12:00 PM - 10:30 PM

Takeout

Monday:

11:00 AM - 10:30 PM

Tuesday:

11:00 AM - 10:30 PM

Wednesday:

11:00 AM - 10:30 PM

Thursday:

11:00 AM - 10:30 PM

Friday:

11:00 AM - 11:00 PM

Saturday:

11:00 AM - 11:00 PM

Sunday:

12:00 PM - 10:30 PM